Audio guides can be used in museums, at trade shows, in classrooms, for public presentations, and more. There are many ways to use the voice-over technique to share information and stories with an audience. They're a great way to share information and stories with an audience.
Whether you're a business owner, a marketing director, a social media specialist, or just a creative individual with a knack for interesting content, a voice-over artist can make your message stick. Find your voice and make your message stick with Voice-Over for Audio Guides!
The world is full of tired and dry presentations, but your message can be told in a way that will make listeners sit up and take notice. Your audience deserves the opportunity to really connect with your message and feel like they're part of your story. With voice pacing and inflection, you can bring your message to life and make it stick.
A voice-over artist can be a valuable resource for any organization that wants to add that personal touch. They are used for corporate videos, presentations, advertisements, and more, but the possibilities are endless. Voice-overs are the perfect way to make your story come to life and make it stick.
What is an audio guide?
An audio guide is a pre-recorded audio commentary that provides information and context about a particular location or attraction. Audio guides are often used in museums, galleries, historical sites, theme parks, and other tourist destinations. They can be accessed through a variety of devices such as smartphones, tablets, or dedicated audio players. Audio guides provide visitors with a more engaging and interactive experience by giving them the flexibility to learn at their own pace, and by providing additional context and information that might not be available through visual displays alone. Audio guides can be also used for self-guided tours, allowing visitors to explore a location on their own and learn about it at their own pace. They can be used in different languages, making them accessible for international visitors.
How much does a voice over for an audio guide cost?
The cost of a voice over for an audio guide can vary depending on several factors such as the length of the script, the type of project, and the experience of the voice actor. On average, professional voice over rates can range from $100 to $1000 or more per finished hour, but it can also depend on the usage rights, languages, and other specific requirements. However, many voice actors offer package deals or bulk discounts for longer projects. It's important to shop around and get quotes from different voice actors to ensure you are getting a fair price for the project. Additionally, be sure to listen to demos and read reviews to ensure you're getting a quality voice over that matches the tone and style of your audio guide. Keep in mind that the cost for a voice over for an audio guide can also include the cost of recording, editing and mastering the audio.
What voice to use for audio-guide?
The voice used in an audio guide plays a crucial role in how effectively the information is conveyed to the listeners. The ideal voice for an audio guide is clear, confident, and easy to understand. The voice should be engaging and informative, able to maintain the listener's attention throughout the guide. The tone should be appropriate for the target audience and the type of attraction/location, it should be able to convey the information in a way that is easy for the listener to comprehend and retain. It is important to choose a voice that aligns with the tone and style of your audio guide and your target audience. Many professional voice actors specialize in audio guides and can provide a wide range of voices and styles to suit different types of attractions and locations, as well as different languages. The voice should match the tone of the audio guide and the target audience, for example, if the audio guide is targeting a younger audience, the voice should be more energetic and upbeat. It's important to listen to demos and read reviews before choosing a voice actor to ensure they will effectively communicate the information and enhance the listening experience for the audience.
Support
We are here to help
---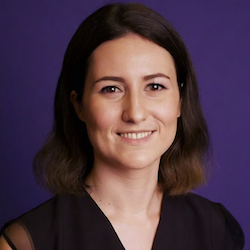 ---